Comment by Jim Campbell, Citizen Journalist, Oath Keeper and Patriot.
The loons on the left continually attack Michelle Bachmann. Why?
Because as a tax attorney and a conservative she holds their feet to the fire and drives them crazy. 
She is also a vocal member on The House Intelligence Committee.
Bachmann seeks answers from president, HHS on Obamacare security flaws.
Sadly for America, Representative Bachmann (R-MN) has announced she will not seek reelection in 2014.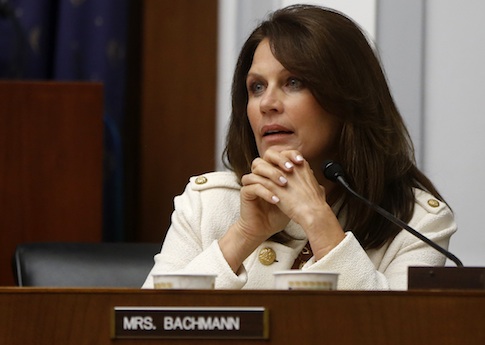 Rep. Michele Bachmann / AP
BY: Bill Gertz
A member of the House Intelligence Committee said Tuesday she is investigating whether an intelligence report warning about risks to Americans who posted data on the Obamacare website was suppressed for political reasons.
Rep. Michele Bachmann (R., Minn.) said she plans to write to President Barack Obama and Health and Human Services Secretary Kathleen Sebelius urging them to immediately shut down the Healthcare.gov website over concerns that the system is vulnerable to cyber attacks as a result of malicious software possibly inserted from Belarus, or as a result of other security holes.
The White House said Monday that an intelligence report warning of potential malicious software in the Affordable Care Act network was withdrawn from circulation by U.S. intelligence agencies shortly after it was issued.
However, White House National Security Council spokeswoman Caitlin Hayden said cyber security specialists had launched a precautionary review of the Obamacare software to determine if it contains any malware from Belarus, an anti-U.S. dictatorship and close ally of Russia.
Entire article below.